Digital Marketing Specialist in Parramatta
Get in touch with an award winning digital marketing agency with expertise in PPC, Social Media, SEO, and more.
Get Started, our friendly and professional team members are here to provide you with answers to your queries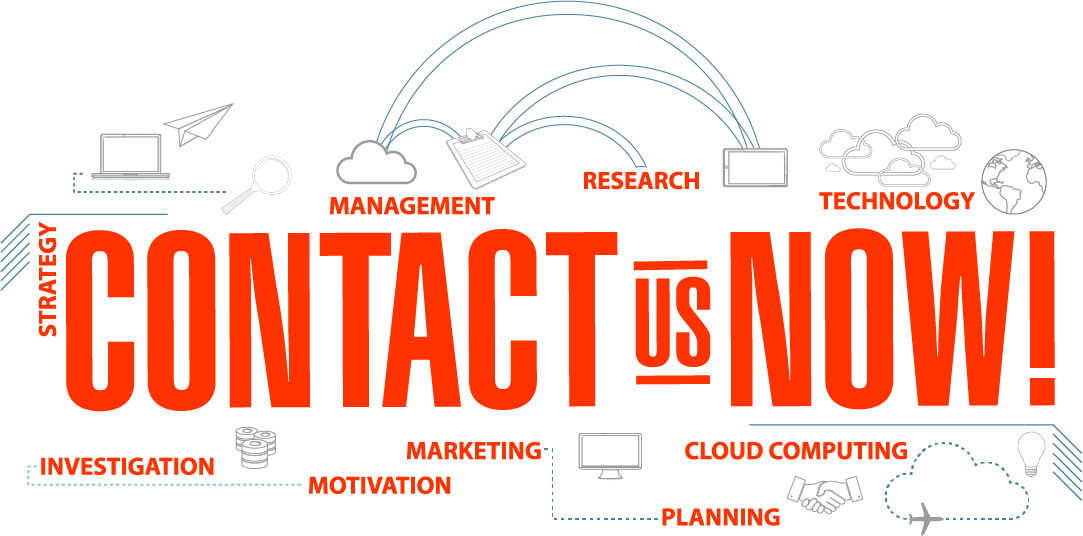 Digital Marketing Parramatta
We are a creative digital marketing agency with a difference. Nifty Marketing Australia is a pioneer in the industry when it comes to building your online visibility.
The key to digital marketing success in today's world is having the right digital marketing strategy in place. With hundreds of marketing channels in existence, getting people's attention online is more dependent upon finding the channels that work best for you.
Our goal at Nifty Marketing Australia is to understand your objectives behind your marketing campaign. In the past 5 years, our team has built up a relationship with clients of all sizes. We are result-oriented and are always looking forward to growing your business.
Why trust digital marketing services provided by us?
We are experts when it comes to building a brand reputation and getting results. The communication strategy we use in the initial consultation helps our team understand your intentions behind hiring a digital marketing agency.
It may be that you are a brand with zero online visibility, you need a good website for a good online presence, or you would like to get more and more leads. Whatever the case is, our marketing specialists design the best strategy to meet your marketing goals.
We are trusted by companies of all sizes. From website design to advertising on Google, our digital marketing specialists will always find the best way to bring the most out of your digital marketing campaign. In contrast to other providers of services, we map out your path to success on the very first day of your consultation.
Our team has a lot of successful digital marketing stories to back up our words. Contact us today to experience the best digital marketing services and your business will be a success story in the coming days.
Our digital marketing agency helps over 200 companies to increase consumer loyalty and find new customers online.
Here, you'll find a selection of our expert work. Take a look at some of the results we've delivered.
How Nifty Marketing Australia works?
Since the very first day you stay in touch with us, our team paves the way to better understand your business. This phase might take a while, but once our team has the overall ideas of the business, we reach the best stage of mutual understanding to continue to do better things for you.
Now that we know everything about your business, the next step is to know your customers. Your customers can be young people spending more time on Facebook, or you might be a local business that can profit the most with local marketing strategies.
Our experienced digital marketing professionals will get you the best package on the table. Nifty Marketing Australia is a results-driven agency that shows results from the very first day of our services.
In this day and age, there are hundreds of marketing channels. The right approach to marketing campaigns is to find the most cost-effective channel for reaching your goals.
Once we understand the market, your business, and your customers well, all we do is put a strategy in place which ensures the success of your business. We also constantly optimise the process so that you receive the best results out of it.
Lead Generation Digital Marketing Channels
The major focus for most of the businesses opting in with a digital marketing agency is to gather more leads. When it comes to getting leads online, there are different channels ranging from PPC marketing, Social media, to Email marketing.
In digital marketing, lead generation can be broken down into small steps that relate to the consumers' buying process. Traffic generation for a business website may take many forms and types. The best approach for one company may not be the best strategy for another.
Because of the many options available, choosing the right marketing channel requires a lot of trial and error. However, our experienced team of digital marketers has worked in different industries and we know the right channels that can give you the best results out of all.
From influencer marketing to email marketing, let us be a part of your journey of acquiring customers online. Contact us today and we'll assist you in creating an online presence, regardless of your marketing objectives.
What our customers say about Our work
Nifty Marketing has been the best thing for my business from the first day. Without Nifty Marketing, my business would have never started. Thank you Derek for all your services, I cannot thank you enough.I would highly recommend anyone that is interested in growing their business to use Nifty Marketing and their services. If you are looking to grow your business, Derek from Nifty Marketing is the go-to-person in relation to growing your Google SEO marketing and Google Ad-words management.Thank you so much Derek for helping me grow my business!!

Jacob Bozdas
12:46 23 Feb 21
Nifty Marketing have picked up my website from zero and have fully enabled my website to give my clients an end to end experience from browsing, shopping to booking! We love our website and have had such great support for all of our Design requests, technical queries and capability enablement process! Thank you to the Nifty team, for bringing my vision to life!Dee TufekciCreative DirectorHazel Events & Prop Hire

Dee Tufekci
04:46 15 Jan 21
Been using the company Nifty Marketing Australia for all my SEO, Digital Marketing and Website builds for over 3 years. Couldn't be happier for the support and services they have provided and the fact rhye built up our business to a massive scale. What a great Team, thank You Derek !

Oscar Akin
00:50 17 Oct 20
Best Web Developers. Nifty Marketing Australia definitely is transparent and magical with their talent. I'd rank them to be the best. Price vs performance are amazing. Will not waste my time with overseas freelancers again, Nifty marketing has made online marketing affordable locally.

sameer rasheed
12:42 17 Jul 20
I advice this digital marketing company to all business. They are very understanding and they work fast and solve problems quickly. Competent Staff. Thanks nifty...

Bill Sydney
09:29 23 Jun 20
Gozleme Co. Lidcombe would like to thank Nifty Marketing for all the work in regards to Google My Business, Signage and social media. Great results great team. Thanks for being with us and the continual effort.

muruvet altundag
09:27 23 Jun 20
I have been using Nifty Marketing to advertise my business. I highly recommend their service. They have helped my business grow

Ahmad Bahwach
07:03 25 Apr 20
Thank you to Derek for his amazing work and professionalism. Would recommend Nifty Marketing to anyone, who is looking at having a website created or having their current site uplifted.

Hilal Temucin
06:48 25 Apr 20
My wife needed some help with her website and Nifty made it happen. Easy to find us now and we appreciate that a lot. Thank you!

R. Mensink
05:09 25 Apr 20
I am having a really good experience with Nifty Marketing. Darek and the team are forward thinking and consistently hit the mark when it comes to results. This extends across our Facebook marketing, email marketing and general digital strategy. We look forward to many more years to come with our partnership. Well done guys!

rasheed investments
03:00 25 Apr 20
Have worked with Derek @ Nifty Marketing on many occasions and I can strongly recommended him and his company's services. Derek is understanding, compassionate, patient, very professional, and gives 110% for every project he takes on. Very happy to continue working with this exceptional person who has a big heart and a sharp wit to what he does everyday. Also, he is a bit of night owl like me, powering through projects into the early morning! Thanks Derek and the team! 🙂

Myles Sutton
01:41 25 Apr 20
The team at Nifty are professionals in their industry. They helped with building our website and delivering great results of customer enquiries through their digital marketing strategies. Highly recommend Nifty if you want to take your business to the next level.

Umit Tony Tarhan
01:34 25 Apr 20
Very professional, highly proficient and a pleasure to work with. We highly recommend these guys for all your website design and maintenance needs.

Inspire Arts
01:25 25 Apr 20
The service was fast insightful and educational. Exactly what I needed to give my business the exposure. Love your work

Sevi Kokten
00:56 25 Apr 20
The best in the city of Sydney. Tarik is a professional in digital marketing. He and his team have lifted my position in the market to another level by providing quality service. Highly recommended!

Fuat Mert Eceoglu
23:42 24 Apr 20
I had a very productive and insightful session with the team who provided key knowledge for how to utilise social media to drive customer acquisition and further company growth. Thank you.

Alexander Ethan
05:37 31 Aug 19
We have been working with the team at Nifty Marketing for not quite twelve months, and have seen a massive improvement with our business. Our building business has doubled in that time, and keeps improving. Fantastic team of people to work with, we are very happy.

Bridget Rose
04:17 31 Aug 19
Elite SEO and Web Services. Nifty Marketing is our Marketing Arm since 2017 and has vast experience in getting leads to us. Their creative team is fantastic and Derek has proven himself over and over again.

PRO IT CLOUD GMAIL
15:01 25 Aug 19
Nifty Marketing Australia are SEO geniuses. Love their work. All my keywords are on the 1st Page of Google within a few days.Highly recommended A++++++