Software Developers Sydney
Seeking a team of skilled and experienced software developers Sydney professionals to bolster your digital innovation? We got you covered! At Nifty Marketing Australia, we have a pool of highly qualified software developers who possess the expertise and passion to transform your digital vision into reality. Our software devs in Sydney are well-versed in the latest technologies and methodologies, ensuring that your project is executed with precision and efficiency. Whether you require a seasoned developer to lead your project or a team of specialists to handle complex development tasks, we can match you with the ideal talent to suit your specific needs.
Nifty Marketing Australia: Your Trusted Software Development Company
In the ever-evolving digital landscape, choosing the right software development company can make all the difference in achieving your business goals. At Nifty Marketing Australia, we take pride in being a trusted partner for businesses seeking innovative and effective software solutions.
We understand that every business has unique needs and requirements, which is why we adopt a personalized approach to each project. Our team takes the time to thoroughly understand your business objectives and challenges, ensuring that the software solutions we develop align seamlessly with your strategic vision.
Throughout the entire software development lifecycle, we maintain open and transparent communication with our clients, ensuring that you are kept informed every step of the way. We believe that collaboration and transparency are essential for fostering trust and building long-lasting partnerships.
When you choose Nifty Marketing Australia as your software development agency, you gain access to a team of dedicated professionals who are passionate about creating software that makes a genuine impact. We will help you achieve your business goals through innovative and effective software solutions.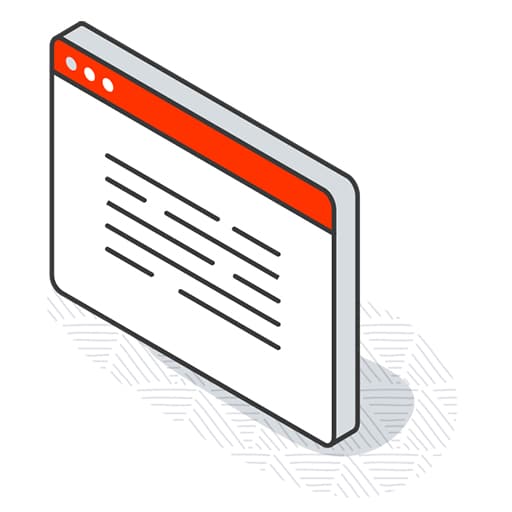 Unleash Your Digital Innovation with Top-notch Software Developers in Sydney
In the dynamic realm of digital innovation, software developers play a pivotal role in shaping the technological landscape. Nifty Marketing Australia actively seeks to provide our clients with access to the finest talent in the software development industry, recognizing the immense value that skilled developers bring to the table.
Furthermore, our team of experienced software dev professionals possesses a deep understanding of cutting-edge technologies, enabling them to craft sophisticated solutions that seamlessly align with your unique business objectives. Whether you seek to develop a groundbreaking mobile application, enhance your existing web platform, or integrate innovative features into your enterprise systems, our developers are equipped to handle projects of any scope and complexity.
Generally, we are not merely software developers; we are partners in your digital transformation journey. We collaborate closely with our clients to understand their specific needs and aspirations, translating their vision into tangible digital solutions that drive growth and success. Our commitment to excellence extends beyond project completion; we provide ongoing support and maintenance to ensure your software systems continue to operate at peak performance.
Harness the Power of Adaptive Software Development
Recognizing the importance of agile software development practices, Nifty Marketing Australia embraces adaptive software development methodologies to deliver flexible and responsive software solutions. In today's dynamic business landscape, adaptability is key to success. We understand that software requirements can evolve over time, and our adaptive approach ensures that your software remains aligned with your changing needs. Moreover, we offer a comprehensive suite of software development services to cater to the diverse needs of businesses of all sizes. Our adaptive software development process involves:
Software Development Consultancy: We provide expert guidance and strategic planning to help you define your software development requirements and align your software initiatives with your overall business objectives.
Software Development Project Management: We oversee the entire software development lifecycle, ensuring that projects are completed on time, within budget, and to the highest standards of quality.
Software Testing and Quality Assurance: We employ rigorous testing methodologies to ensure that our software solutions are free of defects, meet performance expectations, and comply with industry standards.
Software Maintenance and Support: We provide ongoing maintenance and support services to ensure your software solutions remain up-to-date, secure, and aligned with your evolving business needs.
Nifty Marketing Australia is your one-stop shop for all your software development needs. We will equip you with the expertise, resources, and support you need to achieve your software development goals and drive business success.
Our Software Development Services
Cultivating Excellence: Our Software Developers' Expertise
At the heart of our success lies the unparalleled expertise of our dedicated software developers. Nifty Marketing Australia takes pride in assembling a team of seasoned professionals who excel in the art and science of software development. Our developers are not just code crafters; they are innovators, problem solvers, and strategic thinkers dedicated to ensuring your software aligns seamlessly with your business goals.
Key Attributes of Our Software Developers in Sydney:
Technical Proficiency: Our developers boast a deep understanding of cutting-edge technologies and

software programming

languages, ensuring the implementation of robust and scalable solutions.
Adaptability: In the ever-evolving tech landscape, adaptability is crucial. Our developers stay ahead of the curve, embracing new tools and methodologies to meet the dynamic needs of your projects.
Collaborative Mindset: We foster a culture of teamwork where our developers collaborate not just with each other but also with our clients. This ensures a holistic understanding of project requirements and promotes innovative problem-solving.
Attention to Detail: Precision matters in software development. Our developers exhibit a keen eye for detail, ensuring that every line of code contributes to the overall efficiency and reliability of the software.
Our proficient software developers will embark on a journey of excellence, transforming your visions into impeccably crafted, functional, and future-ready software solutions.
Frequently Asked Questions
Software development services are the processes involved in creating, deploying, and maintaining software applications.
There are many different types of software development services, including custom software development, application development, web development, mobile app development, and cloud development.
There are many benefits to using software development services, including reduced development time, improved quality, and access to specialized expertise.
The cost of software development services varies depending on the complexity of the project, the size of the team, and the location of the development company. Contact us for a free quote.
Software development projects can involve creating a new website, developing a mobile app, or implementing a customer relationship management (CRM) system.
Unlock Innovation with Our Web Software Developers
Revolutionize your digital presence with expert web software developers from Nifty Marketing Australia. Elevate your online experience today!