Looking for a reliable SEO reseller Australia Wide? You've come to the right place. We provide white-label SEO solutions for agencies to effortlessly scale services, avoiding the need for an in-house SEO team. Whether you're a small agency or an established enterprise, our expertise and resources can elevate your business to the next level. Contact us today to learn more!
Best SEO Reseller Australia: Unlocking Powerful Growth for Agencies
With the competitive Australian digital landscape, investing in the best SEO reseller Australia services can be the game-changer you need. Partnering with Nifty Marketing Australia grants you access to expert knowledge, eliminating the need to build an in-house team. We provide comprehensive, white-label SEO solutions to enhance your client's online presence and organic traffic while maximising your profits.
With our SEO reseller, you tap into experienced professionals proficient in all aspects of optimisation and content marketing. We handle these tasks, allowing you to focus on running your agency and delivering outstanding service to your clients.
Our white-label approach lets you offer SEO services under your brand, ensuring complete control over client relationships and pricing. This seamless integration lets you increase revenue without extra costs, streamlining the process for a more efficient and profitable agency.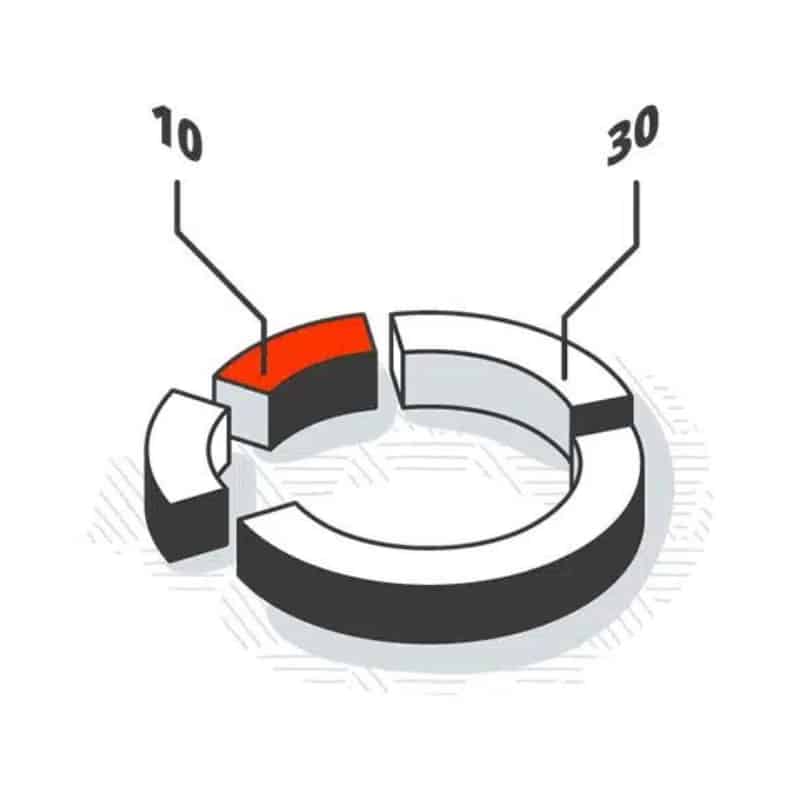 Empower Your Clients with a Flexible SEO Reseller Plan
Choosing the right Australian SEO reseller plan is crucial for your business success.  At Nifty Marketing Australia, we offer a variety of flexible plans to meet the unique needs of your clients. Whether you're a small agency or a large enterprise, we have a plan that's right for you.
Here are some of the most popular SEO reseller plans that we offer:
Starter Plan: This plan is perfect for small businesses and startups. It includes basic SEO services such as keyword research, on-page optimisation, and off-page optimisation.
Growth Plan: This plan is designed for businesses that are looking to grow their online presence. It includes all of the services in the Starter Plan, plus additional services such as content marketing creation and organic link building.
Enterprise Plan: This plan is ideal for large businesses and organisations. It includes all of the services in the Growth Plan, plus additional services such as competitor analysis and reporting.
Here are some of the key benefits of choosing our SEO reseller plans:
Scalability: We offer plans to accommodate your growing business, so you can always get the services you need.
Customisation: We customise your plan to incorporate the exact SEO services your clients require, maximizing the value of their investment.
Competitive pricing: We offer competitive pricing that will help you keep your costs down and maximise your profits.
White-label solutions: We offer white-label solutions that allow you to rebrand our services and deliver them to your clients under your own brand name.
Dedicated account manager: You'll have a dedicated account manager who will be your point of contact for all your SEO needs.
Dive Deeper with Our Tailored SEO Reseller Services
Our SEO reseller services offer more than standard packages. Tailor a solution to match your client's unique needs and goals, whether it's help with a specific SEO aspect or a comprehensive strategy. Count on our expertise and resources for outstanding results.
Link Building Strategies: We employ a variety of white-hat link building strategies to acquire high-quality backlinks from authoritative websites relevant to your client's niche. These strategies include guest blogging, broken link building, directory submissions, and more.
Link Building Outreach: Our dedicated team of outreach specialists handles all communication with potential link partners, ensuring a professional and effective approach.
Backlink Analysis and Monitoring: We regularly monitor your client's backlink profile and provide you with detailed reports to track progress and identify any potential issues.
Keyword Research and Analysis: We conduct thorough keyword research to identify the most relevant and profitable keywords for your client's target audience.
Content Creation: Our experienced writers create high-quality, SEO-optimised content that is engaging, informative, and targeted for specific keywords and user intent.
Content Optimisation: We optimise existing content on your client's website to improve its ranking potential in search engine results pages (SERPs).
Website Link Building Service
Link Acquisition: We handle all aspects of link acquisition, from identifying potential link partners to negotiating placements and ensuring compliance with search engine guidelines.
Link Management: We manage your client's backlink profile and proactively remove any harmful or low-quality backlinks.
Link Building Reports: We provide you with comprehensive reports on your client's backlink profile, including the quality and authority of their backlinks.
Local SEO and GMB Optimisation
Local Citations: We build local citations for your client's business on relevant online directories and websites, increasing their visibility in local search results.
GMB Profile Optimisation: We optimise your client's Google My Business profile with accurate information, high-quality photos, and positive reviews, helping them attract more customers.
Local SEO Strategy: We develop a tailored local SEO strategy to help your clients dominate local search results and attract more qualified leads.
Keyword Competitor Analysis
Identify Your Client's Competitors: We identify your client's top competitors in the online space and analyse their keyword strategy.
Unearth High-Potential Keywords: We uncover hidden opportunities by identifying high-potential keywords that your competitors are not targeting.
Develop a Competitive Keyword Strategy: We assist in crafting a strategy to boost your client's organic search ranking above competitors.
Why Choose Our SEO Resellers Program?
Joining our SEO resellers program unlocks a world of possibilities for your agency. We empower you to provide exceptional SEO services to your clients while expanding your business and maximising your profits.
Here are just a few of the benefits you'll enjoy as an SEO reseller:
Increased Revenue: Expand your client services to capitalise on a lucrative market with a high demand for SEO expertise.
Enhanced Client Satisfaction: Deliver superior results and build lasting client relationships by leveraging our proven SEO strategies and expertise.
Improved Scalability: Take on more clients and projects without worrying about resource limitations, thanks to our comprehensive support and infrastructure.
Enhanced Brand Credibility: Associate your agency with a leading SEO provider and build trust with potential clients.
Reduced Overhead Costs: Eliminate the need to build your own in-house SEO team and save on resources.
Our Australian SEO reseller program is designed to cater to the unique needs of agencies of all sizes. We offer a variety of flexible plans and services to help you achieve your goals. Ready to take your agency to the next level? Get in touch now to discover how our SEO reseller program can support your business goals.
FREQUENTLY ASKED QUESTIONS
An SEO reseller is a business that partners with an SEO provider to offer services under their own brand.
We offer tailored SEO Reseller services, ensuring your brand achieves maximum visibility and stays ahead in the digital game.
Declining website traffic, low search engine rankings, and stagnant online growth are signs to consider SEO Reselling.
From initial assessment to ongoing optimization, Nifty Marketing Australia ensures a transparent and effective approach.
Early integration is crucial for optimal results. Explore opportune moments to leverage SEO Reseller services for your business.
Our expertise, personalised approach, and proven results make us the preferred choice for businesses in Australia.
We offer a range of services including keyword research, website optimization, link building, content creation, and more.
Our comprehensive and personalised approach sets us apart, ensuring your business thrives in the digital landscape.