Introduction
User experience (UX) web design is a term used in many different industries to describe the experience a user has when using a product. It is important for companies to focus on the UX of their products because it can affect how successful they are.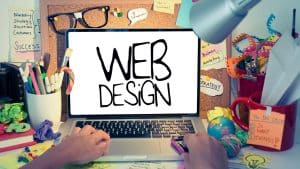 Good UX design encompasses an understanding of psychology, interaction design, user research, and many other disciplines. The look, feel, and usability of products are all important factors in creating a good user experience.
Where to find inspiration for web design?
There are a variety of places you can find inspiration for web design. Some popular methods include browsing through galleries, looking at examples of successful websites, and reading article samples. You can also find inspiration online by visiting various websites and subscribing to newsletters or RSS feeds. Additionally, you can check out books and magazines that focus on web design or attend conferences and workshops where you can learn from the experts.
Finding inspiration for web design can be a daunting task, but it is important to find a style that suits the needs of the website or project being created. A great way to start is by testing different ideas and seeing what works best for the given situation. Once an idea has been settled on, it is important to make sure that the final design looks professional and polished.
Check out popular sign design companies
When it comes to designing a sign, many business owners turn to web design companies for help. This is because web design clients often need help from their web designers to understand their goals and objectives for the website. A good way to get started with designing a sign is by looking for inspiration on the web. You can check out other designers' work and get advice from a professional designer who has experience in this field.
Surf the web for inspiration
The web page design can be a great source of inspiration for other creative endeavours, like painting or sculpture. There are many different sources of inspiration for web page design, including artists, photographers, and designers. Additionally, web page design is a constantly growing field with endless possibilities. You can find web page design inspiration online and in various magazines, books, and websites.
In order to keep your web pages looking current and stylish, it is important to stay up-to-date on trends. You can find inspiration for new web design ideas by browsing the internet, reading design blogs, or checking out galleries of website designs. Additionally, it is beneficial to experiment with different styles and colours so that you can find what works best for your website.
Look at customer experience sites
User experience (UX) design is the process of designing websites and applications with the user in mind. By learning about and incorporating UX design principles into your own work, you can create a website that is more successful and easier for users to navigate.
Experiment with Everything navigation
It is important to experiment with everything navigation because, as devices get smaller, it becomes increasingly important that all content is still accessible to the user. You can shrink things proportionally and arrange elements to make everything fit, but it's also important to focus on the user being able to pick and choose content.
Websites and blogs
Websites and blogs are great ways to communicate information to a large audience. They can be created using a variety of different platforms, including WordPress, which is a popular platform that many people use to create their websites and blogs.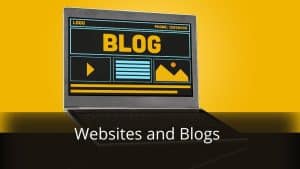 There are a variety of different ways to create and manage websites and blogs. A content management system (CMS) can be used to easily create and manage a website or blog, and many CMSs are free or have a low cost. Additionally, websites and blogs can be optimized for search engine optimization (SEO) to help them rank higher on search engine results pages.
Good web design inspiration can be hard to come by, but it's worth the effort. The best sources are websites and blogs that captivate your full attention and keep you coming back for more. Our latest results can be found on our website or blog. We trust these sources, and so should you.
Books and magazines
Books and magazines are also great sources of inspiration. We love to read, and these days you can easily find good design books on the web or in your local bookstore. Magazines are another great source of inspiration, but they're harder to find in print.
Good design is not just about aesthetics, it's also a great way to communicate your message and engage your audience.
Social media platforms
There are a variety of places you can look for inspiration when designing your website. Some popular sources include social media platforms, design galleries and blogs, and websites of other businesses in your industry. You can also look to historical websites for inspiration. 1917 is a great example of an interactive website with a good mobile experience.
There are many social media platforms that can provide inspiration for web design. Platforms like Instagram and Pinterest allow you to create a website that tells a story about your brand with photos, text, or video. If you are not able to create a heavily interactive site, consider drawing in eyes with a site that presents a slideshow of your photos. Finally, make sure your call-to-actions are easy to see and encourage visitors to continue exploring your site.
In order to create an inspiring web design, heed the following advice: Keep your website's navigation clean and easy to use; integrate social media sites for easy followability; keep each page consistent in design, and test your website's usability. Additionally, be sure to follow web design trends so that you're always up-to-date on what's popular.
Conclusion
Responsive website design is a concept that has been around for a while, but it is becoming more and more important as the number of mobile users continues to grow. The idea behind responsive web design is that websites should be able to adapt to different screen sizes and resolutions so that the user experience is not compromised no matter what device they are using. However, responsive web design is not perfect, and there are still many challenges to overcome when it comes to creating truly responsive websites, it is a concept that should be implemented whenever possible. Additionally, custom solutions always provide a better user experience than pre-made templates or frameworks.